Bonn, Germany, 25 April 2018 – The Open Source Geospatial Foundation is pleased to welcome terrestris as a new Silver sponsor.
In 2018 terrestris is recognized for their financial support of the regional FOSSGIS conference, held by the German local chapter FOSSGIS.
terrestris is a passionate member of our community, with staff active in the OpenLayers and deegree projects, FOSSGIS local chapter, foundation committees, prior FOSS4G events, and our recent 2018 OSGeo Code Sprint.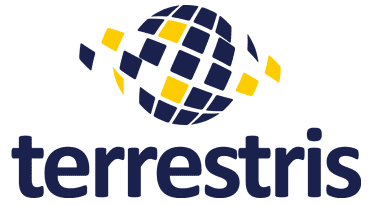 About terrestris
terrestris offers services and products with open source software with a focus on the processing and presentation of spatial data with geographic information systems (GIS) in all their forms.
terrestris is oriented to the requirements of its customers and offers solutions tailored to their specific needs. To meet the customers' particular needs, terrestris uses proven and widely used open source technologies, OGC standards and Open Data as a basis. On top of this solid foundation, the people of terrestris develop innovative solutions that seamlessly interact with other systems if needed.
terrestris is well connected both nationally and internationally with many FOSS4G communities. At terrestris, the latest technologies or software versions are adopted at an early stage. Thanks to the know-how of its employees and a lively company culture, terrestris follows its own claim to only use technology that has completely convinced them. Together with its partner companies, they can offer operational security in the form of maintenance and support for certain open source products.
The above boundary conditions allow terrestris to develop and offer unbiased solutions that actually satisfy all its customers' requirements. terrestris believes this is also the basis of fair and transparent customer relations.
The main focus is on the conception and development of spatial data infrastructures, web-based information systems and web mapping applications. terrestris develops customized applications that are intuitive to use and can also be optimized for mobile devices such as smartphones.
The range of services extends to the following areas:
Geoportals at federal, state and municipal level
Development of spatial data infrastructures (both desktop and WebGIS)
Environmental & Tourism Portals & City Map Services
Specialist portals for the management and utilities industry
Visualization of (3D) geodata in the browser
Further development of open source basic technology
Maintenance, support and training
Open Source projects:
About OSGeo
The Open Source Geospatial Foundation is not-for-profit organization to foster global adoption of open source geospatial technology. OSGeo serves as an outreach and advocacy organization providing financial, organizational and legal support for the open source geospatial community.
OSGeo sponsorship is available on an annual basis drawing on your support of foundation projects, events, local chapters and operations. Visit how to become a sponsor for more information.